Install the tool from the update site
---
Download the modeling version of Eclipse Luna (4.4) from the Eclipse Downloads Page.

A Java 7 JRE/JDK is required for most of the Eclipse 4.4 package downloads. Make sure that the environment is well setup before running Eclipse
Click on Help / Install New Software.... Then, click on Add... and fill the wizard as follows. (The update site is https://ifml.github.io/update/site.xml)

Select the plugin and click on Next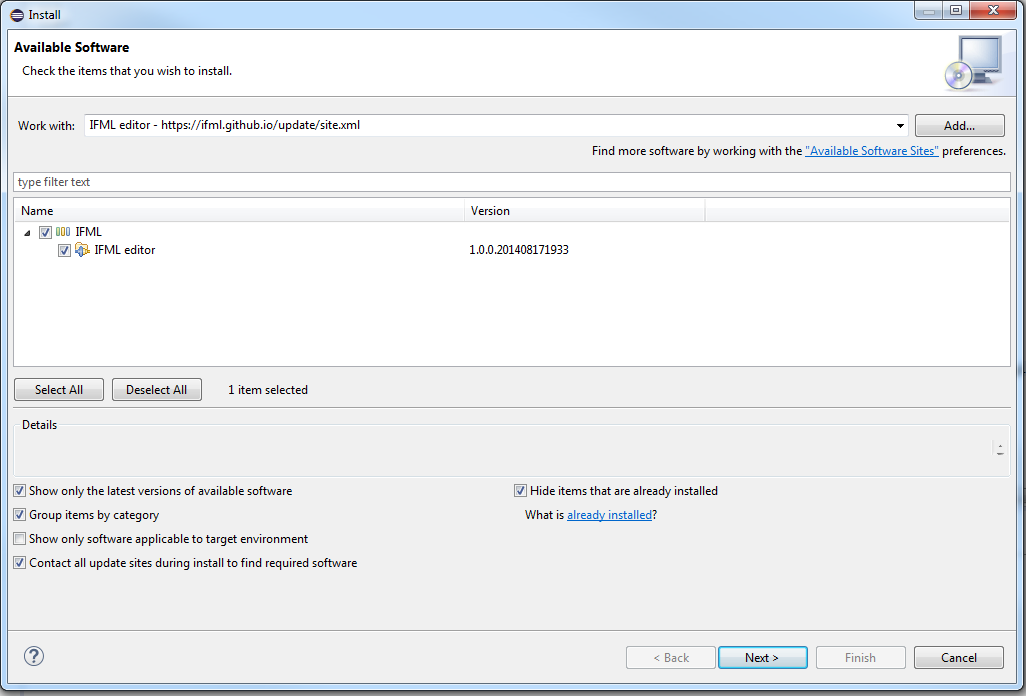 Follow the rest of the steps (license...) and reboot Eclipse.
Create a new Modeling project
---
In the Model Explorer, create a new Modeling Project.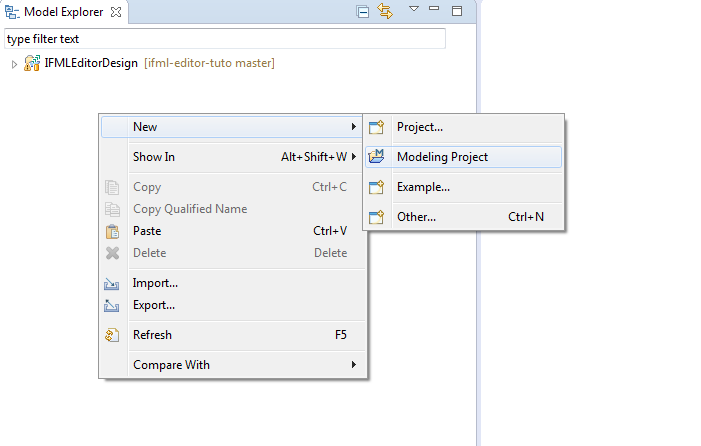 Enter a name then and finish.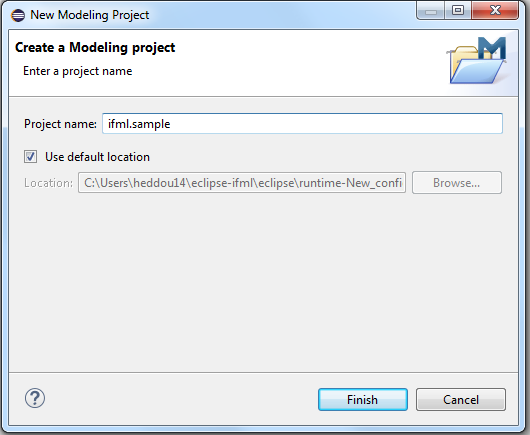 Create a Core model
---
Create the folder models and import your UML model.(You can use this sample)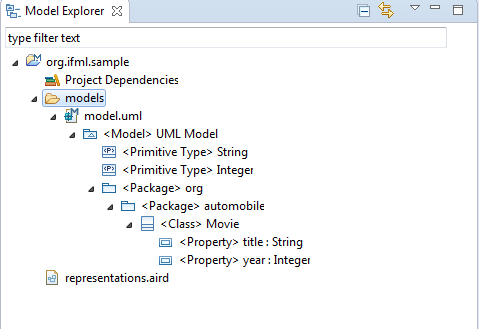 Right click on models and select New -> Other -> Example EMF Model Creation Wizards -> Core Model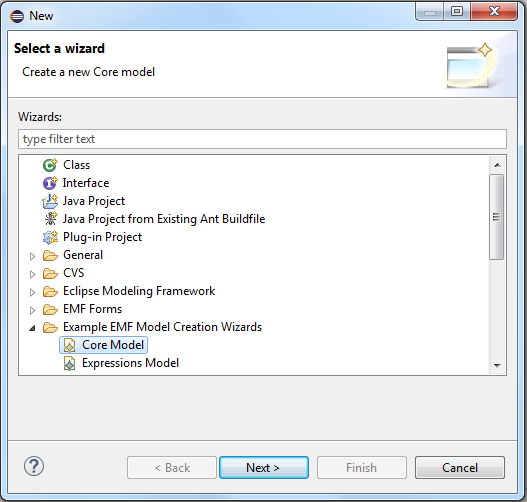 Enter the file name and click Next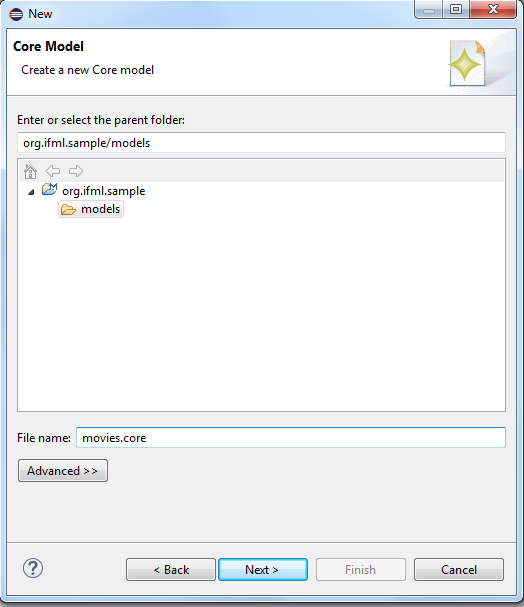 Click on Browse and select your UML model, click on OK then click on finish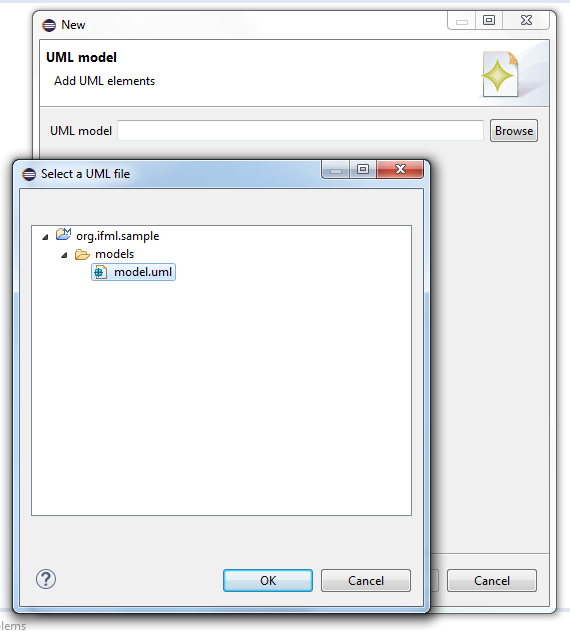 Initialize the editor
---
Right-click in the Model Explorer view on the Modeling project and select Viewpoint Selection.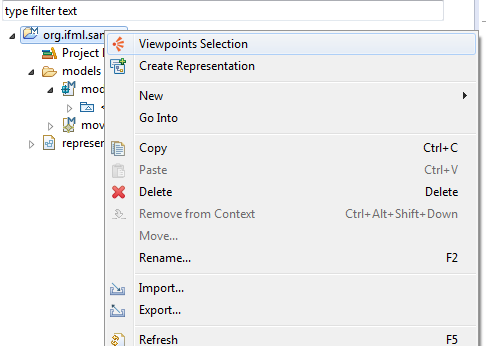 Activate the viewpoint IFML Core in order to create the representations of IFML diagrams.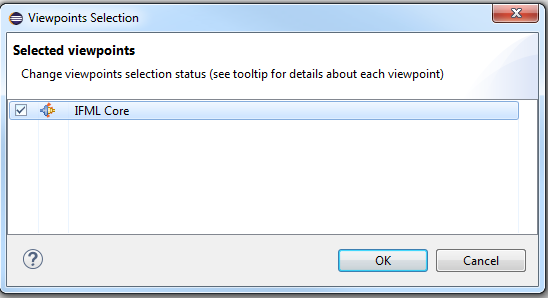 Right-click on the sample model and select New Representation / new IFMLDiagram. Choice a name for the diagram and hit OK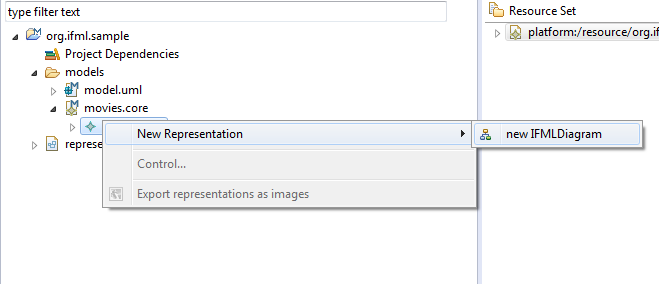 Then the diagram opens. Bellow is a diagram made by the editor, you can check this sample project from the GitHub repository under examples/org.ifml.sample